Meet the Trainers
We demand the best from our personal trainers, so they can demand the best from you. Our personal trainers have to meet high standards of excellence in exercise physiology, nutrition, anatomy, training program development, exercise application, health screening, and fitness assessments. But most importantly, our personal trainers excel at applying their knowledge to all walks of life, from athletes to seniors.
See more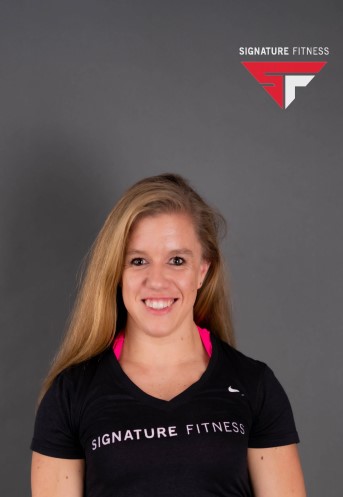 Kat Couillou
Certifications: I am ASFA certified in PT and Nutrition. Currently studying to get my ASFA certification in Bodybuilding prep coaching.
Favorite Quote: If it doesn't challenge you it's not going to change you. Fitness doesn't happen overnight, it's a lifelong journey so challenge yourself everyday in order to see a change.
Favorite Shake/ Supplement: I always go for the peanut butter dream or the signature clean green. Those are my all time favorite shakes at Signature. Supplement wise I love NutraBio aminos New York Punch.
Favorite Workout: My all time favorite lifting day is back day.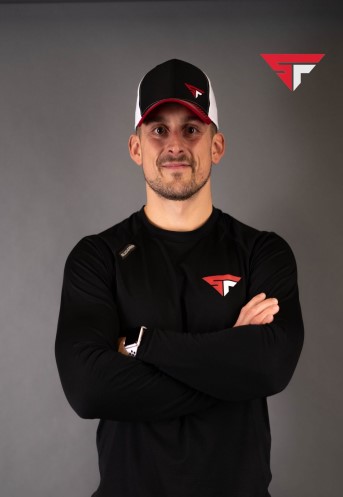 Kenny Reilly
Certifications: BACHELOR of SCIENCE - MASTERS in HEALTH & WELLNESS
Favorite Quote: "Nothing Changes if Nothing Changes"
Favorite Shake/ Supplement: ORGANIC WHEAT GRASS TABLETS - PINCH MAGIC FIBER
Favorite Workout: Mobility - HIIT Variations - Functional
Group Fitness Classes: MONDAY 7:15 PM - STRENGTH, SATURDAY 8:00 AM - MOBILITY, SATURDAY 9:30 AM - S+C ENDURANCE.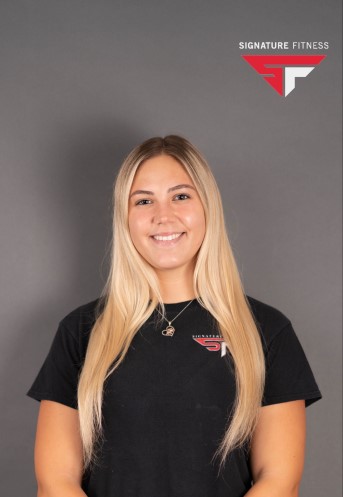 Callie Evanchick
Certifications: Action CPT
Favorite Quote: "You'll never have this day again, so make it count."
Favorite Shake/ Supplement: Multivitamin
Favorite Workout: HIIT training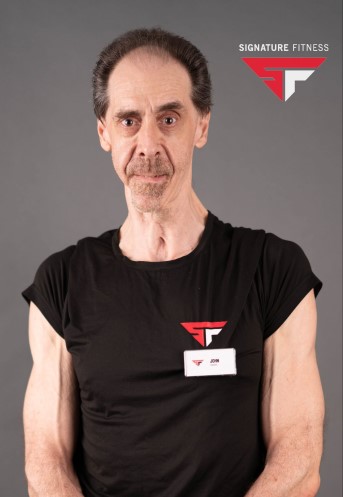 John Circello
Certifications: ISSA,NASM Master Trainer,training youths,seniors,rehabilitation,fitness nutrition,pre and post natal,weight loss specialist,lifestyle coach with 32 years of experience.
Favorite Quote: "Let's Do This!"
Favorite Shake/ Supplement: EAA'S
Favorite Workout: Training back.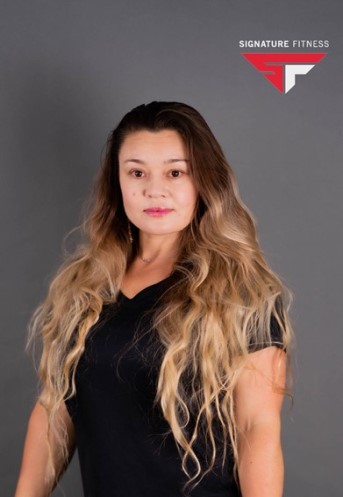 Elona Popova
Certifications: I am now a former tennis pro & USNTA certified tennis instructor. I am NFPT, Endurance Training Specialist, Fitness Nutrition Specialist & AAA/ISMA master certified Personal Trainer.
Favorite Quote: "Never underestimate yourself and your true potential."
Favorite Shake/ Supplement: 100% Whey protein Isolate
Favorite Workout: Lower body & Core.
Group Fitness Classes: Upper Body Strength Class , Lower Body Strength Class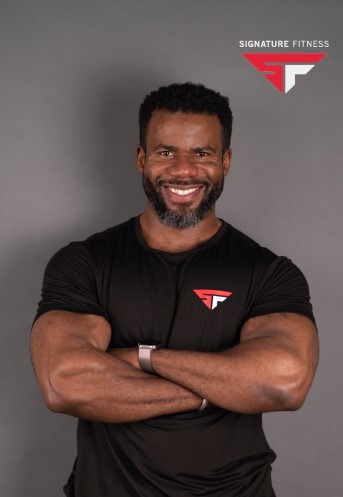 Obi Oke
Certifications: Functional Range Conditioning / Pre& Post Natal / Kettle Bell Lv 1
Favorite Quote: "Everything you've ever wanted is sitting on the other side of fear."
Favorite Shake/ Supplement: Opti Men
Favorite Workout: Mobility training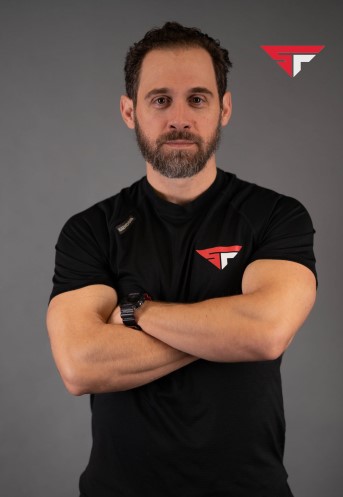 Jason Schaeffer
Certifications: I help people find the extra they didn't know they had.
NESTA ,AFI, NPTA certified.
Favorite Quote: "Big exercises, bigger results!"
Favorite Shake/ Supplement: Optimal Nutrition Whey Vanilla with some PB
Favorite Workout: TRX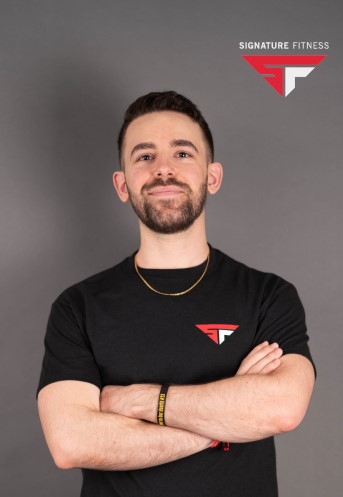 Ricardo Alves
Certifications:NCEP Certified Personal Trainer. CPR/AED Certified
Favorite Quote: ``Someone who cannot abandon everything cannot achieve anything.``
Favorite Shake/ Supplement: Optimal Nutrition Whey Vanilla with some PB
Favorite Workout: Push / Legs / Pull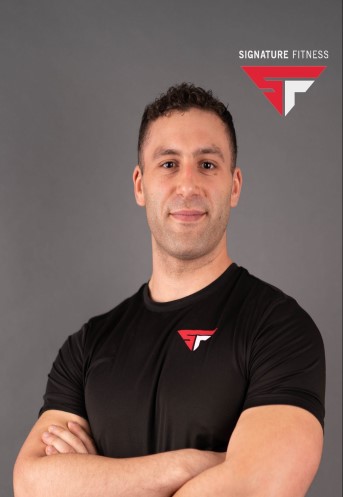 Josh Maslag
Certifications: Josh is a certified Strength and Conditioning Specialist by the NSCA and an Exercise Physiologist by the ACSM. He loves changing lives by applying both Nutrition science and Strength and Conditioning to each client. Josh has a speciality in improving body composition and optimal exercise programming.
Favorite Quote: ``If you want to get better, do the things that no-one else wants to do.``
Favorite Shake/ Supplement: Protein and Creatine.
Favorite Workout: Full Body
Nathally Lopez
Certifications: Licensed Athletic Trainer/ Certified Athletic Trainer
Favorite Quote: ``Knowledge of your body is your biggest asset .``
Favorite Shake/ Supplement: Vegan protein and banana.
Favorite Workout: High volume Smith machine squats.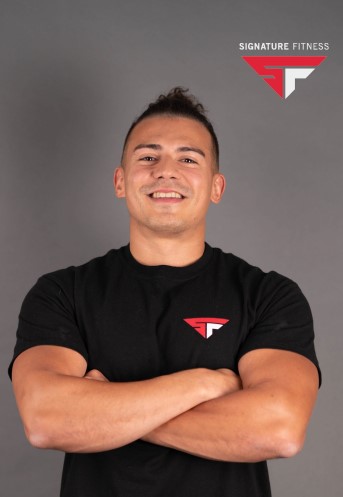 Rafael De La Cruz
Certifications: 5 years personal training clients for weight loss, functional movement, bodybuilding, and nutrition counseling.
Favorite Quote: ``Your limits are not defined by your body's inability to perform but rather by your mind's ability to overcome.``
Favorite Shake/ Supplement: Nutrabio super carb mixed with intrablast.
Favorite Workout: Shoulders morning, afternoon, evening and night.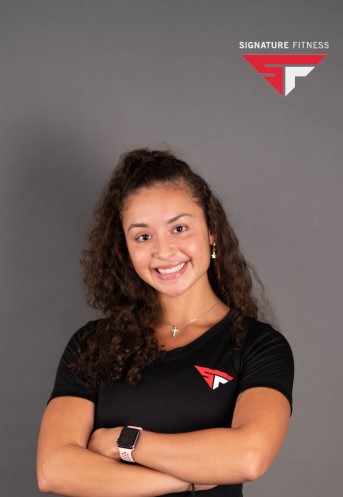 Kimmie Campoverde
Certifications: CPR/AED Certified, NASM-AFAA certified in PT.
Favorite Quote: ``Humans are forever at the mercy of their own minds. Once you get out of your head, you can do anything.``
Favorite Shake/ Supplement: Cocoa pebbles isolate protein.
Favorite Workout: Leg day, quad focus.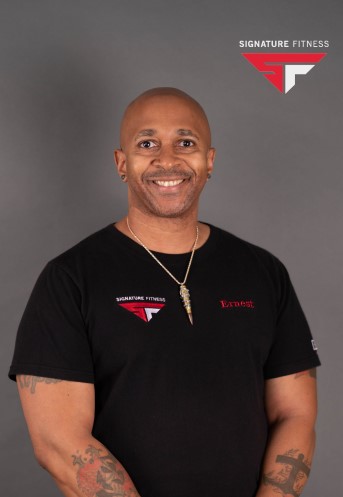 Ernest Anthony Goss
Certifications: ACE certified personal trainer, core conditioning specialist, lifestyle & weight management specialist, sports injury specialist, specialties in dumbbell training, functional training, flexibility for performance, exercise & arthritis, vegetarian sports nutrition, effective strength training, prenatal & postpartum exercise design, FMS, sports conditioning, TRX suspension training, behavior change in practice, exercise for breast cancer survivors, athletes with diabetes and ISSA Strength & Conditioning Coach.
Favorite Quote: "Stay inspired."
Favorite Shake/ Supplement: Mutant Mass Gainer.
Favorite Workout: Deadlifting.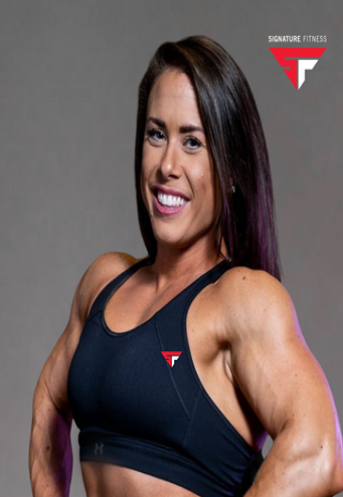 Jess Falborn
Certifications: Jess is an ISSA- Certified Elite Personal Trainer, Certified Glutes Specialist, Certified Nutritionist, Certified Online Coach, and has her CF-L1.
Favorite Quote: "Shock Everyone."
Favorite Shake/ Supplement: Revive & Raw Products & Supplements!
Favorite Workout: Leg & Glute Day!
Group Fitness Class: S+C Center Strength Class!
What can you expect the first time you meet with a trainer?
During your first complimentary session with a personal trainer at Signature Fitness you will receive an InBody scan which will provide an in depth breakdown of your body composition. From there you will receive a fitness assessment, a questionnaire about your lifestyle, and a review of a fundamental workout.
What else is offered with personal training?
Our personal training packages are structured to reach your goals. When you sign up for a personal training package you will receive unlimited InBody scans to track your body composition. You will get a customized nutrition plan, individualized workout program, a supplementation plan, buddy & small group training, and more.