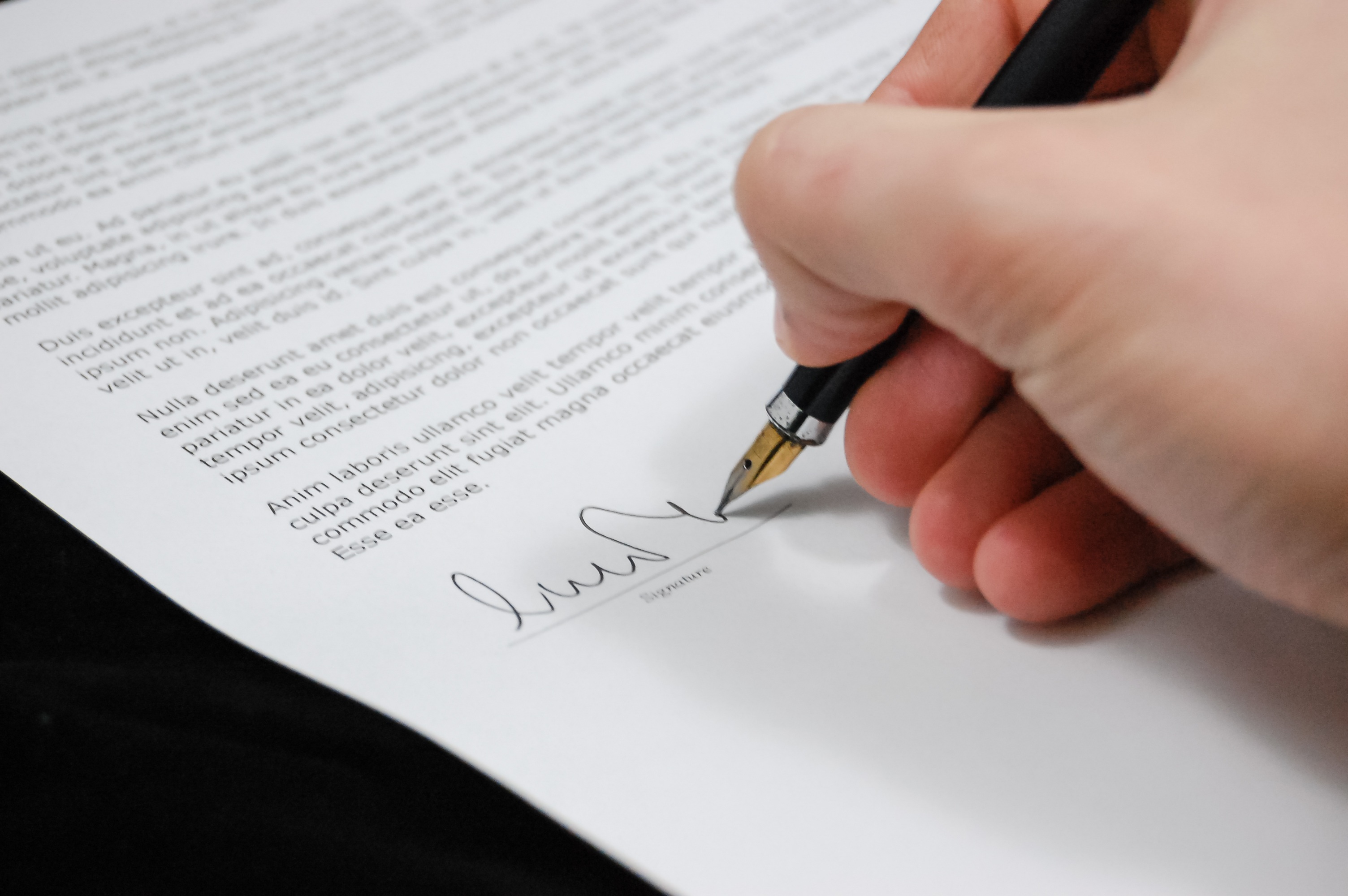 This is our standard agreement, which is designed to give you peace of mind in working with us.
In short, it says that your intellectual property is secure, that your website will be fully owned by you, and that you are free to cancel with your web hosting provider at your full discretion. It also says that you do not have to pay us for any kinds of additional services we offer, and that doing so would be 100% voluntary.
—
This is an Agreement between you (the "Client", "You" or "Your") and Megafollow LLC ("Company"), a Wyoming  limited liability company doing business as Epic Studio (located at thisisepicstudio.com ) with an address of 144 Coolidge st, MA, USA 02446.
Company sets up websites for individuals and companies, often providing the following services (its"Services") as part of this process, which may include but are not limited to:
The loading of WordPress

The configuration of Client's domain

The installation of plugins and performance of other WordPress back-end modifications

Theme selection

Theme installation

Front-end design modifications

The setting up of website analytics
In consideration for the performance of the Services, You represent and warrant that You agree to the following:
1.) Compensation. Company asks the Client to sign up for one of its preferred web hosting providers (Siteground, HostGator, Bluehost) through Company's affiliate link in exchange for provision of Services. Company receives a commission from Client's sign-up to one of these web hosting services, which helps it to cover its costs of setting up a Client's website. If Client wishes to pay Company for any additional paid service or product (including, but not limited to, the development of a mobile application or the provision of ongoing SEO work), this can be arranged via mutual written agreement.
2.) Protection of your Intellectual Property. The website that Company helps Client to create will be Client's property and Company will retain no ownership rights. In addition, all intellectual property and related material, including any trade secrets, moral rights, goodwill, relevant registrations or applications for registration, and rights in any patent, copyright, trademark, trade dress, industrial design and trade name (the "Intellectual Property") that is developed or produced under this Agreement will be the sole property of the Client. The use of the Intellectual Property by the Client will not be restricted in any manner.
3.) Data and Financial Security. You agree and acknowledge that You are responsible for protecting the integrity of all of your own data (including, but not limited to, any data accessible via your Website, web hosting account, and Google accounts), financial information, and other sensitive and private information and agree not to hold the Company accountable. You agree that You, and not Company, are solely responsible for ensuring the integrity and security of such information and data.
4.) Limitation of Liability. In no event shall Company or its related businesses, be liable to You or any other person for any indirect, incidental, special, consequential, exemplary, or punitive damages, including loss of profit or goodwill, for any matter arising out of or relating to Company Services, this agreement (or its termination), and/or its subject matter, whether such liability is asserted on the basis of contract, tort, or otherwise even if Company has been advised of the possibility of such damages. Company and any related businesses' total liability (including attorney fees) for damages hereunder or any cause whatsoever relating to company services, contractor services or any applications therein, shall be limited to the total fees actually paid by you to Company hereunder for such services.
5.) Marketing materials. Occasionally, Company may use a Client's website in its promotional or marketing materials. This is a great way for a Client to gain publicity for their website or business services. As such, You permit Company to use any website created in collaboration with Company in their promotional materials (including, but not limited to, their website, https://thisisepicstudio.com, and social media) unless You request otherwise in writing. If for any reason You prefer that your website not be featured, You can write to  [email protected] and Company will honor this request.
6.) Warranty. Except as expressly stated in this agreement, the Company does not make, and hereby disclaims, any and all express or implied warranties, including, but not limited to, warranties of merchantability, fitness for a particular purpose, non-infringement and title, and any warranties arising from a course of dealing, usage or trade practice.
7.) Indemnification. Each Party agrees to indemnify and hold harmless the other Party, and its respective affiliates, officers, agents, employees, and permitted successors and assigns against any and all claims, losses, damages, liabilities, penalties, punitive damages, expenses, reasonable legal fees and costs of any kind or amount whatsoever, which result from or arise out of any act or omission of the indemnifying party, its respective affiliates, officers, agents, employees, and permitted successors and assigns that occurs in connection with this Agreement. This indemnification will survive the termination of this Agreement.
8.) Severable Provisions. The provisions of this Agreement are severable, and if any one or more provisions may be determined to be illegal or otherwise unenforceable, in whole or in part, the remaining provisions and any partially unenforceable provisions to the maximum extent enforceable with current law shall nevertheless be binding and enforceable.
9.) Modifications. Any modifications or changes to this Agreement will only be binding on Company if signed by a duly authorized representative of the Company.
10.) Prior Understandings. This Agreement contains the entire agreement between the parties with respect to the subject matter of this Agreement. The Agreement supersedes all prior understanding, agreements, or representations.
11.) Termination. This Agreement may be terminated at any time with or without cause, by either the Company or You by giving written notice to the other party.
12.) Jurisdiction and Venue. This Agreement is to be construed pursuant to the laws of the State of Wyoming, United States. You agree to personal jurisdiction and venue of any court of competent jurisdiction in Wyoming, without regard to conflict of laws provisions, for any claim arising out of this Agreement.
13.) Counterparts; Execution; Electronic Signature and Delivery. Documents executed, scanned and transmitted electronically and electronic signatures shall be deemed original signatures for purposes of this Agreement and all matters related thereto, with such scanned and electronic signatures having the same legal effect as original signatures. This Agreement, any other document necessary for the consummation of the transaction contemplated by this Agreement may be accepted, executed or agreed to through the use of an electronic signature in accordance with the Electronic Signatures in Global and National Commerce Act ("E-Sign Act"), Title 15, United States Code, Sections 7001 et seq., the Uniform Electronic Transaction Act ("UETA") and any applicable state law. Any document accepted, executed or agreed to in conformity with such laws will be binding on each party as if it were physically executed.